Purchasing a home tends to inspire a myriad of home inspection questions so Action Property Inspection are offering free expert advice!
Send us your home inspection questions and you will have answers from an expert in building inspections in a timely manner. Ask the Inspector
Your house or unit will be your most significant lifetime investment so you need to take steps to ensure the house or unit is suitable and is sound.
Action Property Inspections will remove the risk and replace it with certainty. We will provide you with an accurate and informative pre-purchase building inspection report that will ensure your home becomes a dream and not a nightmare… Read More
An Action Property Inspection pre-purchase building report will leave you with no doubts and the peace of mind that you have made a well-informed decision with regards to your prospective purchase. We will provide you with the" The Whole Truth and Nothing but the Truth" at all times.
As a property buyer you need a home inspection to determine the true condition of the home you are looking to purchase. Regrettably accurately identifying a property's state of condition is very difficult without a qualified building inspector…  Do I need an Inspection?
"The whole truth and nothing but the truth……….What an understatement!!!! I was blown away with the level of service, professionalism and documentation that Action Property Inspections provided within such a tight time frame! Being a naive home buyer with absolutely NO experience in the building trade I was nurtured, informed and given outstanding advice as well as continued after sales service.
Read More
Building Inspections Brisbane
Purchasing a new home is most likely the largest investment you will ever make. For this reason there are important steps you should take to ensure it is a smart investment. A building inspection will allow you to make an informed decision based on the property's attributes and it's defects and helps you submit an offer accordingly.
Action Property Inspections will provide you with an accurate and informative pre-purchase building inspection report that will help you make the right decision about buying a property.
Even though your new home may have an amazingly modern, brand new, stainless steel kitchen, it does not necessarily mean it has the plumbing to match! Call Action Property Inspections on 1800 642 465 to book your house inspection today.
Our building and property inspections in Brisbane include a comprehensive report containing digital colour images outlining the issues with your property. The property inspections report is accurate and delivered on the same day as the house inspection.
Action Property Inspections specialise in pre purchase building inspections in the Brisbane area as well as surrounding suburbs. Remove the risk of purchasing a defective property and call today to book your Building Inspection.
Why choose Action Property Inspections?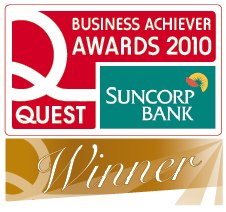 82% of our work is from client referrals!

Completely independent from Real Estate Agents.

The business owner conducts all inspections.

The business owner is professionally accredited and insured as a QBSA Master Builder and Licensed Building Inspector.

Established in 1995, API has 28 Years Industry Experience.

Inspections comply with and exceed Australian Standard 4349.1

(2007 Inspection of Buildings Part 1: Pre-Purchase Inspections; Residential Buildings)

Unbiased Reports reinforced with FREE ongoing phone support.

Building Inspections conducted with latest equipment.

Moisture detection equipment.

Thermal Image scanning.

Strict Code of Ethics.

Pest and termite inspections arranged using termatrac detection equipment and/or thermal imaging.

Finally the reports are entirely confidential and impartial.